"Aromatherapy is considered to be a holistic form of complementary medicine which works due to the combination of the chemical constituents, the method of administration and the effect of the aromas on the limbic system which affects mood."

– Laura Wallbank, Royal Berkshire
Aromatherapy utilizes the essential oils extracted from plants for their therapeutic effects on the body, both physical and psychological. I first took note of the power of essential oils when my aunt showed me her perfectly organized, chic black case of oils years ago. She sold YoungLiving at the time and that mysterious little black case thrilled me. She let me smell each oil and told me a few benefits and properties of each. I was mesmerized. I'd become a botanical lover early on, having spent many moments of childhood identifying flowers and edible plants thanks to the encouragement of my parents. The richness of these natural oils was something I could readily grasp.
During our little exploration together, my aunt mentioned that some of the oils were even strong enough to trigger uterine contractions and stimulate labor. It was a fleeting comment and relevant because her daughter was pregnant at the time, but that little comment stuck with me. Fast forward several years to weeks before we expected the arrival of our first baby girl, and I had essential oils and their potential aid for labor and delivery on my mind!
My first thought toward oils as I looked ahead to birth was simply using them to set a peaceful mood in addition to candles burning, dim lights and gentle music. Then I started looking into their potential to actually aid, strengthen and support my body and mind through the demands of labor and delivery and postpartum recovery. After some research, I discovered several oils that surfaced again and again.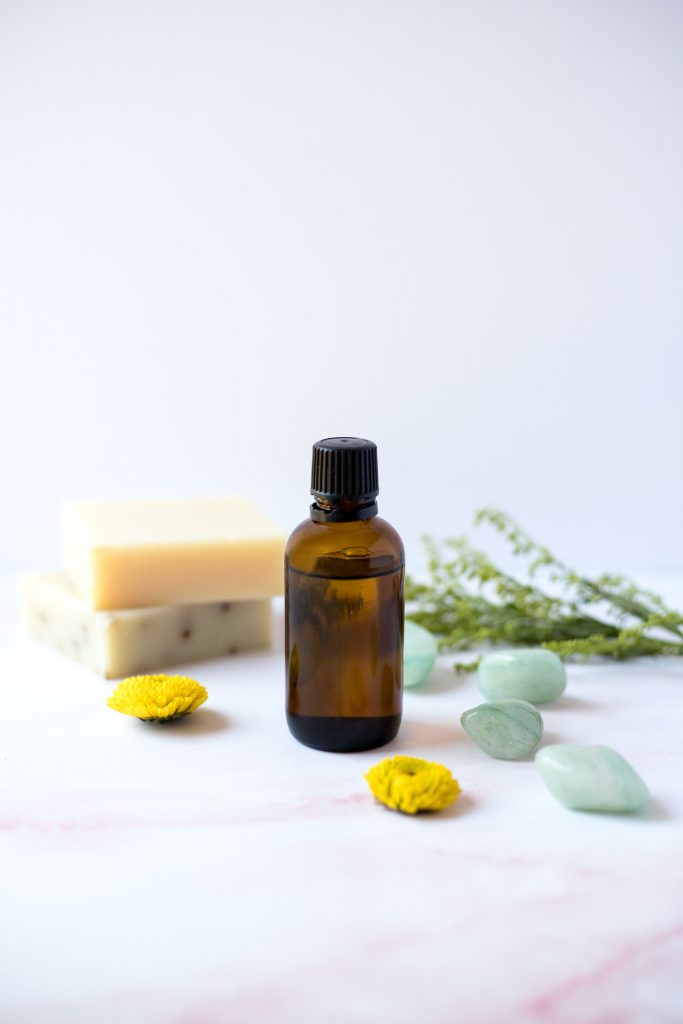 ESSENTIAL OILS AND USES
Induce Labor/Strengthen Contractions: Clary sage, jasmine
Help with Stalled Labor: Clary sage, myrrh
Relieve Pain Levels: Lavender, citrus (invigorates), frankincense, geranium, peppermint
Back Labor: Black pepper and deep blue (a doTERRA blend of Wintergreen, Camphor, Peppermint, Ylang Ylang, Helichrysum, Blue Tansy, Blue Chamomile, and Osmanthus)
Calm and Relax: Lavender, chamomile, eucalyptus, frankincense, geranium, neroli, sandalwood and rose
Relieve Exhaustion, Refresh and Uplift: Citrus oils (i.e. wild orange, lemon, bergamot, grapefruit), peppermint
Decreased Diastolic Blood Pressure: Geranium
Decreased Nausea and Vomiting: Peppermint
During my labor and delivery experience, I relied heavily on lavender, eucalyptus, black pepper and peppermint. I doused myself in black pepper because I had back labor the entire time. We diffused lavender and eucalyptus throughout the day, and I had a peppermint essential oil candle burning. I did have several oils set out on my counter that could be used, but once active labor hit, we forgot about anything else.
This second time around I plan to gather the essential oils in a basket ahead of time and label them by usage. One of the early labor tasks I've given myself is to fill my diffusers. I'll likely decide in the moment which fragrance I'm in the mood for, though I'm guessing I'll opt for lavender and eucalyptus or peppermint again. I also want to have a bin of cold cloths soaked in water, lavender, and peppermint to use during transition and pushing. My midwives used cold cloths over my neck while I pushed with my last delivery and the immediate sensation of cold was enough to distract my mind from any strong sensations and call my attention to something else. I can imagine the calming smell of lavender and the feeling of cooling peppermint will only multiply this effect. Additionally, I'll either have a roller with citrus oils to use and inhale when I need an energy boost, or just smell wild orange, bergamot or lemon (some personal favorites) straight from the bottle. If I have time for laboring in a birth tub, I'll add a drop or two of myrrh and rose to encourage the cervix to open. As one can never know exactly what will happen during the birth process, these are my ideals, but I hold them loosely.
I recommend picking a few oils from the list that resonate with you. Trying to purchase or use all of them can be overwhelming and unnecessary. Choose a couple that delight your senses and roll with those and all of their potential benefits.
MORE ABOUT EACH OIL
Black Pepper: This oil offers relief from physical discomfort and stiffness by dilating blood vessels. Topical application helps relieve sore and tired muscles, stimulate circulation (stagnant circulation=pain), ease digestive discomfort, and soothe nerves.
Citrus: Citrus oils are uplifting and promote energy. They are ideal for combating agitation, exhaustion or restlessness. Wild orange in particular is good for balancing emotions and easing anxious feelings. "Aromatherapy is a noninvasive and effective method to help women overcome their anxiety during labor. Orange scent can be useful in childbirth units to help women who are experiencing stress in labor."1 Lemon essential oil has been clinically proven to ease nausea and vomiting during pregnancy. 2
Clary Sage: Clary sage essential oil is thought to stimulate labor by increasing the oxytocin level.3 Rub on ankles or abdomen to encourage natural induction. Promotes strong, regular contractions in cases where labor is taking longer to establish. Consider blending with calming oils like lavender or geranium. May be useful to expel retained placenta when blood loss is normal.4 Avoid during pregnancy.
Eucalyptus: When diffused, eucalyptus relieves tension and promotes feelings of relaxation. It is invigorating, soothing and uplifting. Add eucalyptus to any of your diffuser blends to boost circulation, clear the mind, improve concentration, and stimulate mental activity. 5
Frankincense: Use during transition by applying it to abdomen in a carrier oil or on warm washcloth. Frankincense is "anti-inflammatory, antiseptic, antibacterial, anti-fungal, antiviral, analgesic, calming but mentally stimulating. Can help panic, anxiety and nervous tension. Good analgesic and emotionally balancing."4
Geranium: Calming and stress reducing, creates a serene environment, enhances circulation. Geranium can also be used in the second and third trimester to treat exhaustion, edema, hemorrhoids and varicose veins. It is anti-inflammatory, anti-bacterial, an antiseptic and even an anti-depressant via boosting mood. This essential oil is also great to use for perineal massage.
Jasmine: Analgesic and enhances uterine action.4 Emotionally uplifting, enhances confidence and optimism. Avoid during pregnancy.
Lavender: Studies have show that lavender essential oil is effective in lowering the intensity of pain during labor and delivery, cesarean and episiotomy recovery.6,7 Helps to dull pain and promote feelings of calm. "Can aid coping, reduces muscular aches and pains. Helpful with anxiety, stress and insomnia as emotionally calming. Has analgesic properties, good for headache/migraine. Can aid healing." 4
Myrrh: Speeds labor, opens cervix.
Neroli: Reduces fear, tension, insomnia, apprehension, and anxiety.
Peppermint: Can help reduce nausea and vomiting in labor (especially during the transition phase as the cervix becomes fully dilated). Reduces heartburn and indigestion, boosts energy, relieves muscular aches and pains, headache and migraine. The cooling sensation received when applied topically distracts the mind and gets the attention off of the intensity. Calming for anxious and stressed women and refreshing for tired women.4
Roman Chamomile: Assists in the ability to cope with labor due to it's calming and relaxing properties. Helps with nervous tension, stress and insomnia.4 Anti-spasmodic, anti-inflammatory (strong), bactericidal, antidepressant, and calming.
Rose: Rose acts as a uterine relaxant, antidepressant, and softens ligaments. This adaptogenic oil helps the uterus work efficiently and return to homeostasis between contractions. It is also said to have a relaxant effect on the pelvic floor, helping to open up the pelvis. Ideally used in very small quantities (think one drop at a time) in a birth tub. Let the fragrance remind you of the opening of a rosebud as you relax and let your service open as well. This study shows the effects of rose essential oil on the central nervous system and it's ability to significantly reduce anxiety during labor.6,8
Sandalwood: A grounding and balancing aroma, sandalwood is a powerful mood enhancer when diffused. Promotes an uplifting atmosphere and mental clarity. Relaxing and calming especially when paired with lavender and chamomile.
Ylang Ylang: Reduces muscle tension, pain and stress, induces calmness and relaxation, helps to lower blood pressure and slow rapid breathing.
FINAL NOTES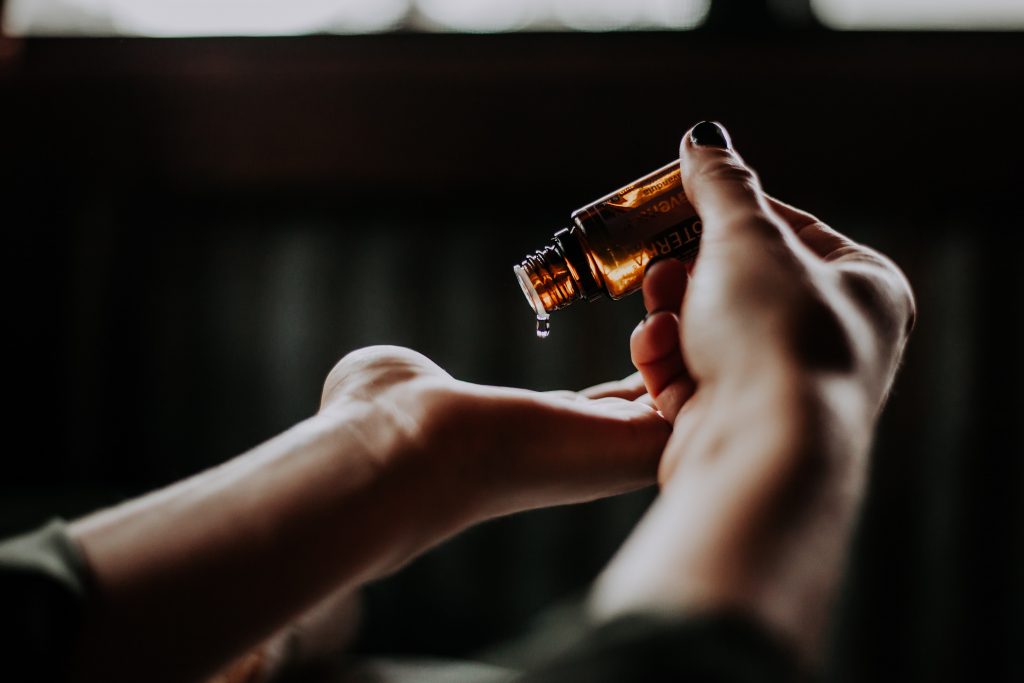 *Hydrosols of the above oils are a lovely alternative option and can be used as misters to scent the room or for body/facial sprays.
*Lavender is safe for direct contact with the skin, all other oils should be diluted in a carrier oil (avocado, coconut, and jojoba are personal favorites) for topical use. You can create your own blend of these oils, or you can use them individually. Bear in mind that every oil is unique. Some oils can be used aromatically, topically and internally, while others are meant for only one or two of these application options.
*While I do have an account with doTERRA, I don't actively run it as a business. I've enjoyed their oils for my personal use over the years, however in the last year I've been transitioning to organic essential oils. Some quality brands I've found include Mountain Rose Herbs, Rocky Mountain Oils, NHR Organic Essential Oils, and Plant Therapy.
*Disclaimer: This is not medical advice. Please consult your healthcare team regarding essential oil use. This post contains affiliate links. If you make a purchase, I may receive a small commission at no cost to you.
REFERENCES:
1. Rashidi-Fakari F, Tabatabaeicherhr M, and Mortazavi H. The effect of aromatherapy by essential oil of orange on anxiety during labor: A randomized clinical trial. Iran J Nurs Midwifery Res. 2015 Nov-Dec; 20(6): 661–664.https://www.ncbi.nlm.nih.gov/pmc/articles/PMC4700683/. Accessed May 11, 2020.
2. Yavari Kia P, Safajou F, Shahnazi M, and Nazemiyeh H. The Effect of Lemon Inhalation Aromatherapy on Nausea and Vomiting of Pregnancy: A Double-Blinded, Randomized, Controlled Clinical Trial. Iran Red Crescent Med J. 2014 Mar; 16(3): e14360. https://www.ncbi.nlm.nih.gov/pmc/articles/PMC4005434/. Accessed May 11, 2020.
3. Yuriko Tadokoro, Shigeko Horiuchi, Kaori Takahata, Takuya Shuo, Erika Sawano, and Kazuyuki Shinohara. Changes in salivary oxytocin after inhalation of clary sage essential oil scent in term-pregnant women: a feasibility pilot study. BMC Research Notes. 2017 Dec 8. https://www.ncbi.nlm.nih.gov/pmc/articles/PMC5721455/. Accessed May 11, 2020.
4. Wallbank L. Using Aromatherapy in Labour. Royal Berkshire, NHS Foundation Trust. Compiled 2009, updated 2018. https://www.royalberkshire.nhs.uk/Downloads/GPs/GP%20protocols%20and%20guidelines/Maternity%20Guidelines%20and%20Policies/STATIONERY/Aromatherapy/Using%20Aromatherapy%20Labour%20in%20Resource%20pack_MAY18.pdf. Accessed May 11, 2020.
5. New Directions Aromatics. Eucalyptus Oil: Varieties, Benefits and Uses. May 2017. https://www.newdirectionsaromatics.com/blog/products/all-about-eucalyptus-oil.html. Accessed May 12, 2020.
6. Deckker R. Aromatherapy during Labor for Pain Relief. Evidence Based Birth. May 15, 2018. https://evidencebasedbirth.com/aromatherapy-for-pain-relief-during-labor/. Accessed May 11, 2020.
7. Lakham SE, Sheafer H, and Tepper D. The Effectiveness of Aromatherapy in Reducing Pain: A Systematic Review and Meta-Analysis. US National Library of Medicine. 2016 Dec 14. https://www.ncbi.nlm.nih.gov/pmc/articles/PMC5192342/. Accessed May 11, 2020.
8. Kheirkhah M, Vali Pour NS, Nisani L, and Haghani H. Comparing the Effects of Aromatherapy With Rose Oils and Warm Foot Bath on Anxiety in the First Stage of Labor in Nulliparous Women. Pub Med. 2014 Aug 17. https://www.ncbi.nlm.nih.gov/pmc/articles/PMC4270653/. Accessed May 18, 2020.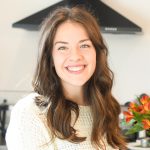 Lachelle has a love for writing and holistic health. MBA, 500RYT Yoga Instructor, founder of Ello Lifestyle and Ello Candle Co., Lachelle spends most of her time as a wife and mother to two daughters, looking for ways to optimize health, create an efficiently running home, embrace the chaos, and pursue those things that make life feel enchanted.