Pregnancy Update — Baby O'Connell the Second — 14-27 Weeks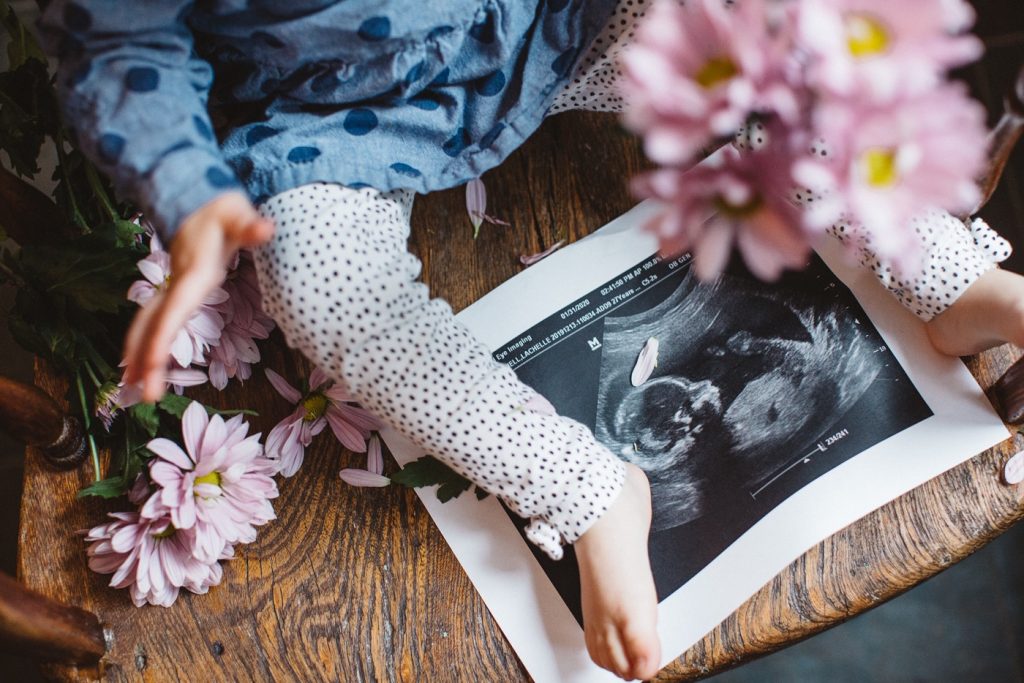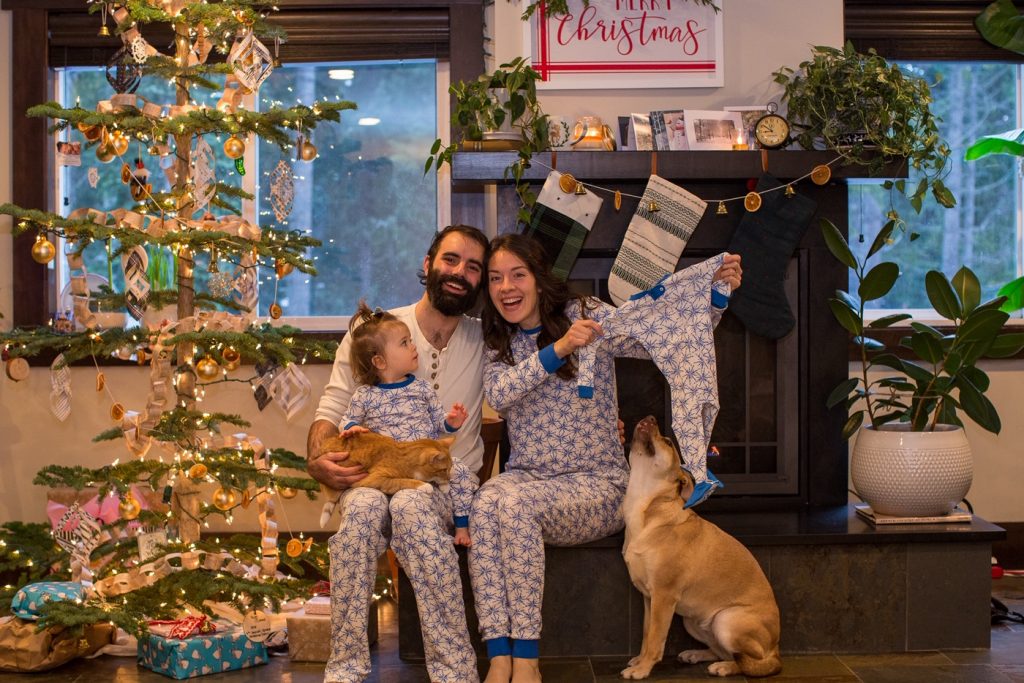 Our second trimester began right before Christmas. We had a few family gatherings and chose those moments to share the news with grandparents, aunt, uncles and cousins. The holidays are such a whimsical times of family celebration and our sweet bundle made them feel even more special this year. Christmas Day we took a family picture in our matching pajamas complete with a new pair of baby pajamas in the picture, I'll treasure it always!
I felt the first distinct kick at 15 weeks. Auren and I were attending a formal New Year's Eve banquet and ball experience and I felt her thump on the far right side of my belly. It was one of those feelings that makes time stand still. I leaned over to a dear friend (also a mother of two) and told her I had just felt the baby move for the first time. Her joy for me in the wonder of that movement made happy tears come to our eyes. It was an elevated and elated moment. Once I hit 17 weeks I felt baby's movements daily! My placenta is anterior during this pregnancy (meaning it's placement is in the front of the uterus behind my belly button), so it is common not to feel as many movements early on because there's a nice cushy barrier.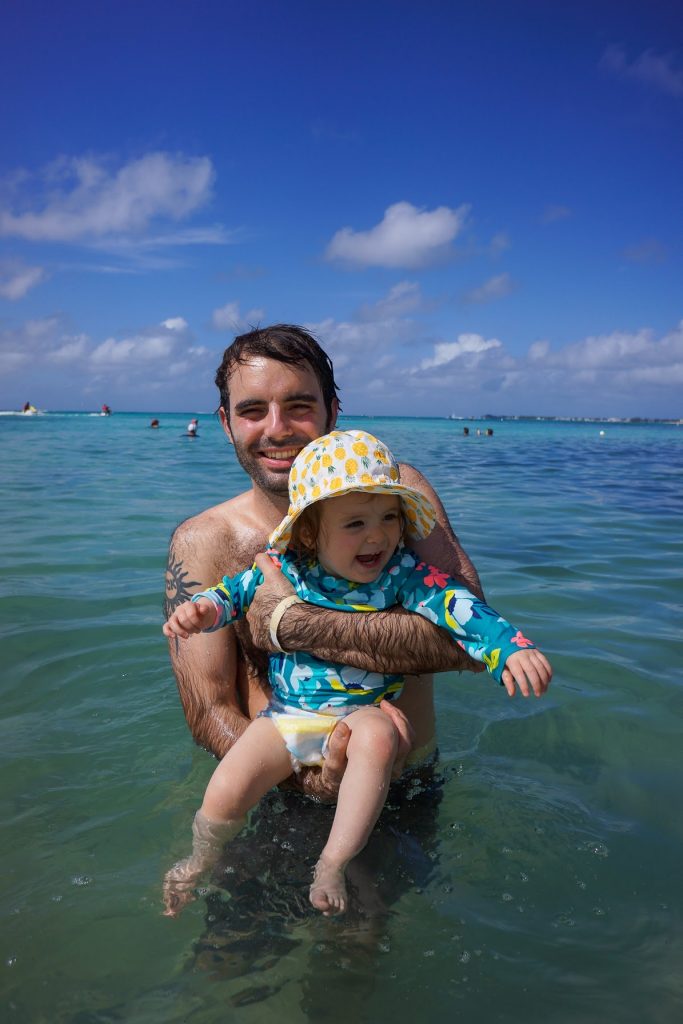 January contained a solid three weeks of sickness for the O'Connell household, which is quite unusual for us. The first week of January we were on a Caribbean cruise celebrating Auren's 31st birthday—the time in the sun and sand and with no meal prep or dishes was heavenly. Once we got home, it was like we contracted every common sickness imaginable. Between the three of us we had everything from cold, cough, fever, stomach bug, headaches, body aches, you name it. Once we crawled out of that hole it felt like life could finally resume.
Nausea lingered until about 20 weeks, and energy waxed and waned. I felt more heaviness in my pelvis and general abdominal discomfort than I remember with my first pregnancy. I didn't feel as connected or in charge of my physical body, I had these weird bouts of shortness of breath and heart palpitations, and on an emotional level I was resisting the rapid growth of my belly and the fast arrival of more stretch marks. That baby bump showed up a lot sooner this second time around! I struggled to keep a positive attitude and mood throughout the day—something that is usually uncharacteristic of me. I felt discouraged by these things, especially reflecting back on the ease of my pregnancy with Libbi, and thinking about how strong, connected and engaged I felt with life in the postpartum period just before this pregnancy began. I went from feeling collected and confident, to scattered and out of control. This was a shock to me as I had assumed the second pregnancy would be easier given the fact that my body had been through it all before.
At this point, it's important for me to note that I was still nursing my 17 month old. Before we found out we were pregnant, I was breastfeeding four times a day. I knew tandem nursing wasn't a path I personally wanted to take, so I began cutting back on one feeding at a time, until around 20 weeks pregnant I was down to one session a day. Libbi quickly lost interest in her evening feed, but we held on to our morning nursing sessions and that final month of breastfeeding was marked by many beautiful moments as we started our day together. This breastfeeding timeline plays heavily into the picture, though I didn't realize it at the time.
I met with my midwife for our 20-week appointment and our anatomy scan ultrasound—HOORAY! I know there are varying opinions about the health and safety of ultrasound during pregnancy. Do your research and make up your mind what feels best for your family and your baby. For Auren and I, we've chosen to have at least one done over the course of each pregnancy. It brings me so much peace to see that little baby full of life in the womb and seems to whisk away any hint of anxiety I may feel about the health of our baby. We ultimately choose to limit x-ray exposure, but feel the anatomy scan is worth it for our peace of mind and because there are a few heart related defects that can be detected this early in utero and also resolved (if necessary) in utero. No "defect" or health issue or anything else would ever make us consider terminating a pregnancy. Nothing could sway us on that account. However, if there is something that can be resolved or healed in the womb via nutrition or even an in-utero surgery, we'd be glad to find out.
It's so miraculous to see that little life with arms, legs, head, heart and brain already developed and functioning! Plus, so far, we're not the sort who have patience to wait to find out the gender. We're camp "find out as soon as possible!" Happy for you if you are the patient and adventurous sort of parents that are content to wait. Kudos.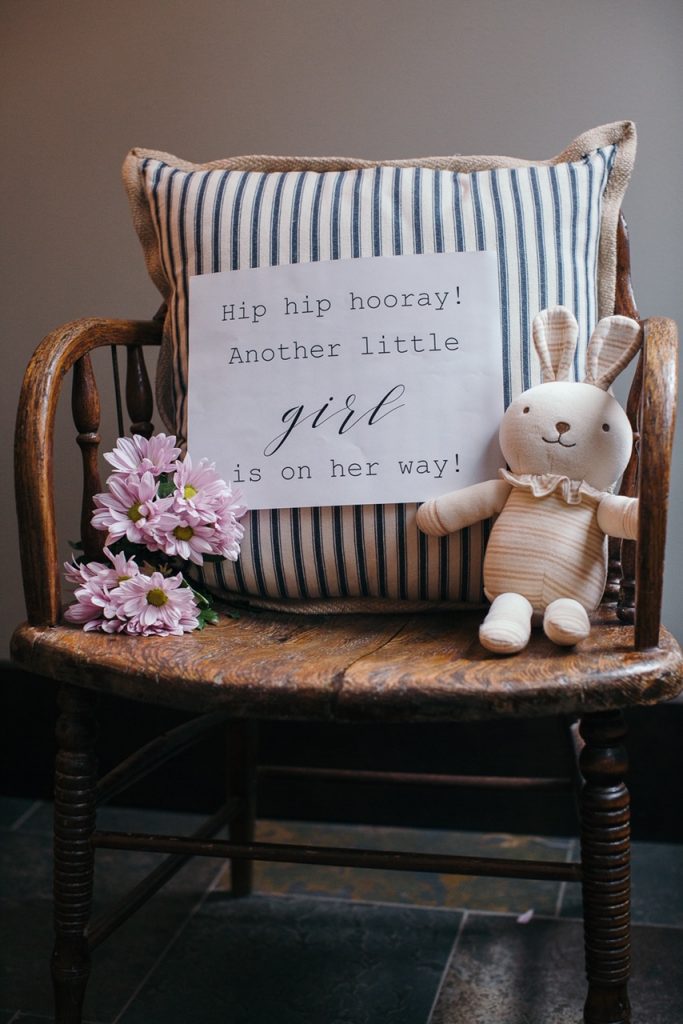 We found out we're having A GIRL! Auren said he knew it all along, and I'm just elated that Libbi will have a sister so close in age. Sisters are one of life's great treasures. We don't have a final named picked out yet, but I literally have dreams about her name and potential name combinations at night!
After our ultrasound we had our basic appointment with our midwife. As she was checking in with me, I mentioned my shortness of breath and the occasional heart palpitations as more of an afterthought. I didn't think anything of it because shortness of breath is common throughout pregnancy. I appreciate my midwife's awareness and desire to resolve even minute issues, and she recommended I see a primary care provider to ensure all was well. She gave me the name of a Naturopathic Doctor in town and I scheduled an appointment about a week later.
In general, I knew I wasn't physically in balance and even with great supplements, exercise, fresh air, low stress, plenty of sleep, water and quality nutrition on board, I still felt an eerie sense of depletion at my core. I attributed this to the fact that I was pregnant AND breastfeeding at the same time and that there was just a lot of demand on my body.
In order to keep an already lengthy recap, less lengthy…check out my post on weaning for more details of this portion of my experience. Essentially, the majority of the mental, emotional and physical challenges I faced during my second trimester came down to WEANING, WEANING, WEANING and the hormonal shift created from this change. Seriously, if I had only known this ahead of time! With the knowledge I learned during this process and with some help from my Naturopath and a whole lot of grace, I found my footing and by the end of the second trimester started feeling energized, positive, strengthened and well-equipped for life once again. Honestly, there were a few weeks during the second trimester that rank among the hardest I've lived through for some time. Not what I expected when everyone talks about the second trimester being the "easiest" and when I had sailed through that season with my first pregnancy. I learned SO much this time around!
A WORD OF ENCOURAGEMENT: Pregnancy is a miracle, a gift, an absolute wonder! But it's okay if it doesn't always feel that way. You are not a terrible person or a horrible mother if you have an off day or don't always feel happy, cozy, delightful feelings about being pregnant. The same rings true for the journey of motherhood as a whole—so much of motherhood is SO VERY GOOD. And so much of it is SO VERY HARD. You are equipped and strong enough to make it through the highs and lows.
We announced our pregnancy "publicly" on social media at 21 weeks. Our close friends and family knew long before that. I'm not quite sure why we waited so long, it just happened organically. Part of it is the fun of having a little "secret" that is all our own that the world doesn't know about, the other part I'm sure is a little bit of lingering fear. Even though we had a marvelous and healthy pregnancy with our Libbi girl, that pain of our first miscarriage is still present. In the back of my mind I was still thinking, "it's easier if we don't say anything." But what a freeing relief it became to share our happy news. I am so grateful for the celebration that surrounds announcements of new life and always humbled by how many people instantly join in with happy congratulations.
Cravings: Apples, mangos, oranges, dry roasted almonds.
Self-Care Habits: Daily exercise via yoga, walking, skiing twice a week and the Expecting and Empowered prenatal strength training guide. Dry Brushing!
Essential Oils: My go-to essential oils for the second trimester have been lavender and citrus. I often diffuse a straight citrus blend or add a little peppermint or something floral like geranium or ylang ylang. I made a sleep spray with roman chamomile, lavender and copaiba in water and a little witch hazel to mist over our pillows or on my shirt at night and it's glorious.
OTHER RESOURCES I'VE ENJOYED
Books:
I heard about this book from a podcast, and it happened to be just the right book for me in this season of this pregnancy. It's mainly about Jeannine's personal journey of birth with her five children and her yoga practice and mindfulness practices from conception to birth and into parenting.
Every woman (because if you're not a mother in this season, as a woman you can still offer love and support to one) could benefit from the wisdom in this book. I've been awakened, softened and awed by the concepts communicated. It's focus is on the first forty days postpartum and the journey of truly letting oneself rest and recover, how to do this, and how this practice of rest can lay the groundwork for years to come.
I'm reading through this book with a dear friend in a sort of long-distance book club, and everything about this set up is fabulous. We started this before the whole pandemic began to take over, and it's appreciated even more at this moment in time. I highly recommend this! Pick a book or two with one or two of your friends and set up phone calls, video calls or just text about your thoughts as you read through the book together.
"A willing acceptance of all that God assigns and a glad surrender of all that I am and have, constitute the key to receiving the gift of a quiet heart…Whenever I have balked, the quietness goes. It is resorted, and life immeasurably simplified, when I have trusted and obeyed. God loves us with an everlasting love. He is unutterably merciful and kind, and sees to it that not a day passes without the opportunity for new applications of old truth of becoming a child of God. This, to me, sums up the meaning of life." – Elisabeth Elliot, 1994
I usually read one poem a day out loud with Libbi. It's simple, and it adds a lot to the culture and beauty of my day. One of my goals this year is to read this little compilation from cover to cover.
This is a book I come back to often. It's an allegorical novel that never fails to challenge my perspectives, lift my heart and remind me of God's wonderful care over my life.
Audio Books:
Written by a clinical psychologist, Millwood uses her personal experiences of motherhood to delve deeply into the landscape of motherhood and notes many ways it affects women emotionally, physically, psychologically, professionally and relationally. Essentially, it made me feel "normal" about the ups and downs, joys and hardships I've experienced in motherhood, affirming and encouraging me and offering insight for a more grounded life of motherhood going forward.
I just love C.S. Lewis, and this is my go to listen right now while I make dinner, do dishes or fold laundry. It is a book about Lewis' life journey of discovering the phenomenon he describes as "Joy." It is his autobiography, which revolves around the true nature of joy and its purposes and place in his own life.
We are getting geared up to potty train Libbi in the next month or so as we'd love to only have one child in diapers at a time if possible. This book comes highly recommended and so far it feels totally doable and not overwhelming. My favorite concept thus far has been that potty training should be viewed as an exciting step in the development of the child and their ability to tackle and grasp new skills. The focus is on empowering the child.
Podcasts:
Prenatal Instagram Resources:
If you know me at all or follow me on social media, you've already heard me talk about this amazing company. Founded and lead by two sisters (one a nurse and one a PT), these pregnancy and postpartum guides are worth every penny! I used their postpartum guide after Libbi and each week was just what I needed for strengthening my body to meet the physical and mental demands of motherhood. I repeated the postpartum guide three times until I found out we were pregnant and transitioned to using their pregnancy guide. Sometimes I'll miss a few days or change directions and add other things to my workouts, but I'll often notice weaknesses and little pains returning in the areas I've neglected. It's based on three days of strength training (this is what you'll find in the guides) that are designed for each week along the journey of pregnancy or postpartum recovery. Each week addresses the needs of your changing body. It's been a lifesaver for me and become a foundational element of my health journey. They have a blog on their website and their Instagram is regularly full of stories and posts that address everything from diastasis recti, healing from a cesarean, breastfeeding posture, when it's okay to start high impact exercises post baby, urinary incontinence, pubic symphysis, abdominals during pregnancy and postpartum and SO MUCH MORE. They are my go to resource and one I'm sure to recommend to all my mama friends! I can't say enough good about them!
The Bloom Method was the first resource I stumbled across during my pregnancy with Libbi when I was in search of what the heck was happening to my abdominal wall while my belly was stretching. I could feel things shifting and heard phrases like diastasis recti and transverse abdominal (TVA) engagement, but even with my overview of anatomy training from my yoga certification, there was still so much I didn't know about the anatomy of the body. Brooke, the founder of the Bloom Method introduced me (via Instagram) to what it looked like and felt like to engage the TVA and how to use and exercise my core safely during pregnancy. By the way, your core includes your abdominals, AND your diaphragm and pelvic floor as well, it's all connected and must work together! This is also where I first really started to practice diaphragmatic breath work. I can't believe I survived without this once. You can sign up for a monthly membership to get pre or postnatal workouts through the Bloom Method, or follow their social media platforms and blog for free resources. They often have offers for trying out a class or two for free as well. These ladies know about safe body mechanics.
More pre and postnatal movement information from a Pilates instructor and mother of two. Check out her Instagram for safe exercises and stretches, labor positions, pelvic floor and core information and exercises, birth prep moves, postpartum recovery tips and more.
Disclaimer: This post contains affiliate links. If you make a purchase, I may receive a small commission at no cost to you. This post is not meant to be medical advice. Please consult your healthcare provider for professional guidance.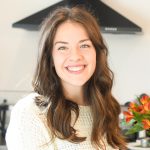 Lachelle has a love for writing and holistic health. MBA, 500RYT Yoga Instructor, founder of Ello Lifestyle and Ello Candle Co., Lachelle spends most of her time as a wife and mother to two daughters, looking for ways to optimize health, create an efficiently running home, embrace the chaos, and pursue those things that make life feel enchanted.